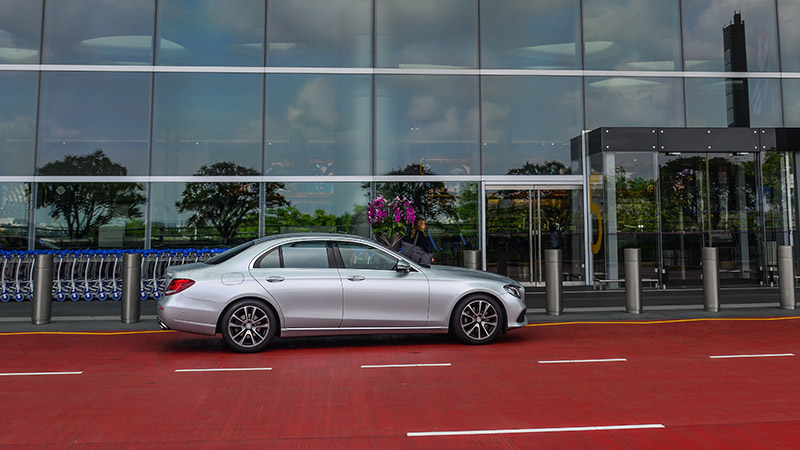 Thinking about booking an airport transfer? Here is why it is definitely worth doing
Going on holiday is an incredibly exciting time, however, it can be a little stressful when it comes to planning it, packing for your break and of course, then heading to the airport ready to fly. Some people decide to drive to the airport themselves, some will get a family member or friend to take them and some will arrange for public transport. But, what if none of these options sounds right to you?
This is where airport transfers can help. Airport transfers are chauffeur driven cars that will take you from your home to your chosen airport. But why are they worth booking?
It means you can travel together
If you are heading on holiday with extended family or friends, then the idea of being able to travel together is something that you will want to try and do. That said, without a large enough car, you won't all be able to fit in. If you find an airport transfer service that has larger cars, then this means that every single member of your holiday party can travel together, meaning that you get to start the party earlier.
It may work out cheaper
Booking your car to stay in an airport car park can work out quite expensive. Especially if you are planning on being away for 2 weeks or more. When you compare the cost of keeping your car at within the airport for the duration of your holiday with the cost of an airport transfer, then it is easy to see which one is a better idea.
Your car will be safe at home
Leaving your car at an airport might not be something that you like the idea of doing. Even the most secure of car parks can make you feel uneasy. Leaving your car at home means that you feel calm about it and that you won't be worrying about whether it is safe whilst you are away.
You can rest
Preparing for a holiday, and flying in general is tiring. The last thing that you are going to want after taking a long flight and then moving through an airport, is to then be faced with a couple of hour drive to get you home. When you book an airport transfer, you are going to be able to rely on someone else to get you to the airport, or home again, which means that can rest and try and enjoy those last few (or first few) moments of your holiday.
Looking for the perfect Swindon airport transfer service to start your holiday in the right way? Why not check out the Swindon Airport Cars Website? We have a variety of great cars that are ready and waiting to take you to an assortment of airports in the local area. We can transport you from Swindon to Heathrow airport, Swindon to Gatwick airport and Swindon to Bristol airport. Making sure that you get ready for your holiday and then come home again safely and with minimal fuss and hassle.
Tags: cheaper, airport transport, airport travel, holiday transport, swindon to gatwick, airport transfers